There's been a huge number of apps being released with augmented reality in 2017, no doubt trying to capitalize on the massive success of Pokémon Go. And that seems to be the only game to compare other AR games with, even to this day.
Looking at reviews from users, the most important part of any AR app has to do with how it is used. It has to add to the existing world, and add something of value. This means you cannot just make a funny face and overlay that and call it AR. You need some form of unique and interesting feature.
Today we are looking at some of the most interesting apps published this year, and while this is not a list of the most popular

mobile apps developed

, this is a list of the best apps out there, in this author's opinion at least.


GadgetFlow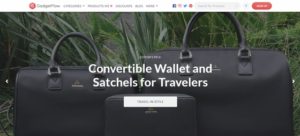 This highly popular app for finding and discovering new products and gadgets recently implemented Apple's ARKit. While the app was great before, now it's possible to view rotating 3D objects that are supported by the app in real-time AR mode. This means you can virtually try on any clothes or try and place that couch in your living room before buying it!
Kunabi's Eucledian Lands
One of the more innovative games to surface in 2017, Euclidean Lands have used augmented reality in a very creative fashion, turning simple puzzles into addictive real world problems. Perhaps inspired by some of the surreal world famous artists that twisted architecture into mind-bending, this AR game let's you turn and rotate both the puzzles as well as the world itself.
Popar World Map
For children and young adults wishing to learn how the world is connected geographically, Popar's Augmented Reality World Map can be a fun and intuitive way to do so. Crammed full of awesome facts and amazing features, this app is sure to be a hit for the younger generations.


Amazing Space Journey
This app is available for both Android and iOS, and allows the user to travel the width of space using augmented reality. Discover our own solar system, including all the famous planets and even the sun, this app is a great way to put the size of planets and stars into perspective in the grand scheme of things.
Quiver
This app has quality written all over it. From a well designed website, to an extremely solid and robust code base. Quiver allows people to color their favorite characters or sceneries directly on their smartphone or tablet, and then printing them out for the fridge or gifts for family and friends. Using augmented reality in another way than most apps, the AR comes from your user input, and not the other way around.
Country Quiz
A small game designed for educational purposes,

Country Quiz

is a great way to learn new countries and flags, while looking at beautiful images at the same time. The latest versions of the Android and iOS app now also has augmented reality implemented, allowing users to look at Google Streetview in real-time, simulating the user is really there.


Augment
A strong brand name deserves a strong mobile app. Augment delivers on both. Similar to GadgetFlow, Augment allows people to find new products and implement AR in people's own living rooms and more. This app is particularly well-suited for high end products as businesses looking to have their products featured here have to pay a hefty fee for inclusion and thus only the more luxurious brands are using this for now.


Holo
For all hologram nerds out there, Holo is a simple augmented/virtual reality app that allows you to create holograms in real life. Almost. Out of the box features includes a wide range of characters to use in your next hologram, from movie characters to cute animals, it's your choice.
Inkhunter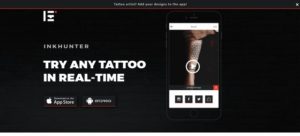 This might become the top app chosen by parents for 2017. With Inkhunter you can try on your tattoo design before getting it permanently, allowing you to second guess your crazy ideas, or to validate your girlfriend's design choices. While this is not applicable for everyone, we are sure this app has saved the world from some truly bad choices already!
Conclusion
There's already a number of great and free AR apps published, and many more will come once Apple's ARKit matures and grows it's user base. We are also seeing new and unique ways on how to implement augmented reality, so this is an exciting technology to follow for the future.