Apple company doesn't change its rules, so on WWDC this year, a new iOS 11 was presented. This presentation was long-awaited both by developers and by Apple fans. So what's new iOS 11 can offer us? Let's check it out.
iOS 11 will show you some new changes in design. And the main goal of these changes was to improve user experience.
When you click on the bottom on your iPhone, a Control Center tab will pop up. Icons and other elements got a new view and changed its form. Here you can activate LTE connection for now. Apart from this, now Control Center has more free space and users are able to customize it as they consider it necessary.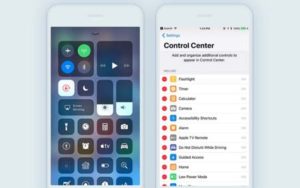 Users can monitor all notifications like missed calls or reminders when they pull up the lock screen. If you swipe up the Lock Screen, you will be able to get access to all notifications you need.
Apple's app store was redesigned completely. First, users will be able to get more accurate search results. It will increase the number of installs, so app owners can tread on air.
As for apps, now you will see more info about the app itself and more space was allocated for reviews.
Also, one more important change was made. When you start using iOS 11, mind that 32-bit apps will not be available for downloading anymore. Furthermore, you won't even find them. So change your app's architecture, if it is still 32-bit.
By the way, if you plan to create an iOS app, first of all, you need to find out
how much it costs to make an app
. Software development company will answer this question.
Apart from new design, new features can also surprise the user. And you should know about these features in more a detail.
It doesn't mean that previously Siri was a dumb virtual assistant. But Apple has always been trying to modify it and iOS 11 proves it again.
Voice of Siri sounds more natural and now it is similar to the real voice of the human with emotional expressions.
In addition, Siri can analyze your preferences and sync them with all your Apple devices if you have not one. And Siri can translate all your request to many languages.
Manage your files with ease
iOS 11 Files app will make it possible to simplify your files management process. Here you can manage all content that is located both on cloud storage and on iPhone/iPad. Also, you can use a filter to categorize the management. And, if you are an iOS developer, you may integrate this feature into your apps – Files app supports it now.
Too lazy to set up? It will be done automatically
Once you bought a new Apple device, you need to set up it before using in a full-fledged way. Don't want to do that? Now, iOS 11 makes it possible to transfer all your personal data like passwords and other from your old Apple device to the new one.
Updated screenshot system
In iOS 11 you won't find your screenshots in your ordinary photo album. Now they will be stored in special Screenshots album. Besides that, you can work with screenshots in a more effective now in iOS 11.
Tablets weren't ignored as well, and iPad can offer us some new interesting things.
First, it can contain much more apps that it was before (more than 10). No matter what app you use, Dock panel will always be available for you. Switching between apps has also become easier. App Switcher offers you a more effective multitasking to do your work faster and more convenient.
Modified Drag & Drop feature
Now, you don't to spend a lot of time to drag and drop the file you need. Use Split View mode in iOS 11, there will be a split screen where you open two apps – one is for copying a file, another for pasting this file. So, you just tap on the file you need, drag it on another side of a split screen and drop it. Everything is more than simple!
iOS 11 for developers: what benefits can they get?
Let's not forget about developers. iOS 11 prepared good news for programmers and you can find it out.
Developers can create cool projects with augmented reality using special API developed by Apple.
Any device with the iOS operating system will let you create virtual objects on any real surfaces via camera and with the help of sensors.
By the way, Apple specialists noted that new ARkit framework is really user-friendly so developers will get benefits from the use of this kit.
This technology is used for Portrait Mode functioning. But it can work on iPhones starting from 7 Plus version only. In iOS 11 the depth information from the camera can be used for the development process if you create a software where pictures editing is necessary.
Here developers may also feel at ease. They don't need to get approval for Apple if they plan to work with it, so testing and development can be implemented easily.
An amazing framework that makes it possible for developers to integrate machine learning capability with a few strings of code. We all know that machine learning capabilities can make the app really advantageous.
In the end, we would like to add that you will need to get devices with A7 chips or better if you want to have iOS 11 update.
As you can see, iOS 11 can boast about many interesting changes. So is it up to you to make use of it!
Nataliia Kharchenko is a Technical Writer at
Cleveroad
. It is web and app development company in Ukraine that successfully implements various projects of any complexity. The main goal of the company is to provide clients with quality and exceptional software.