How to take a screenshot on Macbook or MacOS this video shows you the different ways of taking a screenshot in macOS Mojave or Catalina 10.14 or 10.15.
1. Entire screen capture
2. Part of the screen
3. Open Window
After using the shortcut, tap on Spacebar to get the camera cursor to capture an open window.
4. Advanced screenshot
After using shortcut you can see the advanced option on the bottom.
5. Copy to clipboard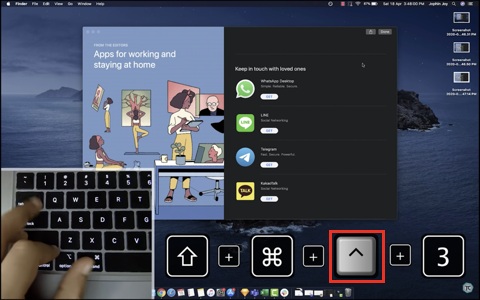 This shortcut captures the screenshot to the clipboard which you can use to paste in any document or email, etc.
6. Instantly Edit screenshot
Once you use the shortcut you can see the preview on the right bottom immediately click on that shortcut and you will enter this editor to mark on your screenshots.
Tips and tricks on how to copy a screenshot to the clipboard so that you can simply copy and paste a screen or part of the screen to any software or notes. How to instantly edit your screenshot on mac.