Success and prosperity is everyone's goal when running any business regardless of the size. One of the best places to get a massive number of clients is through the different forms of social media platforms. One can reach a considerable amount of customers through the social media advertising within a very short span and at times at no added cost for the advertising services. Below are well-researched ways on Facebook share analytics through which you can get more followers on social media who can be potential customers to your business.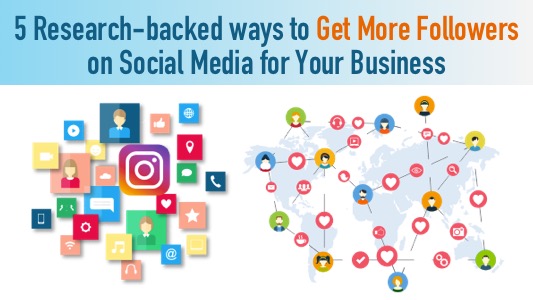 Give people what they want.
In this researched method of gaining more followers on social media, one is informed of what helps your business posts to move followers to follow you.
51% of your total followers are just in need to stay up to date with news from your brand
52% of social media followers are only interested when there come special offers and promotions.
55% of these social media followers are people who like your brand hence opt to follow you.
When posting you should make sure you consider all these aspects and include them in your hunt for a massive number of followers from social media.
Make your posts positive.
When making any post or upload you should at all times ensure that your voice and tone are bright and very positive. Having negative remarks on your posts or tweets significantly lower your followers count.
Increase the number of posts.
The more the number of posts you make the higher the number of followers you get. Having a high number of relevant posts makes your page or group more active getting more remarks and tags hence increasing the probability of getting a higher number of followers. On average an account that produces around 1,000 tweets has an average of 60 to 100 followers and a social media account that makes more than 10,000 tweets has an average follower rate of 1,000 to 5,000.
Know how to keep existing followers.
For you to have many followers, the first thing you should ensure is how to maintain your current followers.  You should also make sure you provide informative and relevant updates within a short span to make sure your account is not dormant.  You should also avoid posting depressing things such as politics to prevent those who don't like politics from canceling their follows.
Learn to be a follower.
Finding and following real people's accounts is also a way of increasing the number of followers you get. Some of the accounts you follow shall follow you back hence growing your number of followers.
Conclusion.
Online marketing is one of the trends and emerging issues in the business world. Every business should create accounts with different social media platforms to increase the number of clients and also as a way to bridge the distance between the company and its prospective clients. Social media gives a tax-free channel to use for advertisement.